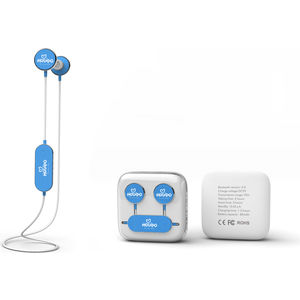 New! HD superior sound quality and comfort comes as standard. Branding options on the controller and ear buds. Presented in a handy gift box. Play time is 3 hours with charging time of 1.5 hours and long distance connectivity to 10m.
Colours
White/Yellow, White/Blue, White/Red, White/White, White/Black
BabyBudz Baby Budz In-Ear Headphones
FROM

£10.98
Loading...
Loading...